Malaysians have a number of choices when it comes to getting a loan and it shows the Islamic Financing products have it benefits to be comparable to and just as competitive as other conventional loan packages.  But there are some major difference both.
What Is An Islamic Financing?

An Islamic financing is based on Shariah Laws, the Islamic religious law as stated in the Quran, Hadith & Sunnah.  There is no money loaned to the borrower as the Bank will "Purchase" the item for the borrower and sell it to them at a higher price.  Islamic Financing avoids interest-based transaction (Riba).
It is strictly regulated as it is managed by both Islamic Law and finance industry rules.  Islamic Banks must state to the principles wherein there is no interest to be charged and products offered are "Halal" and "Shariah" compliant.
The majority of today Islamic Home Financing options in Malaysia are based the Bai Bithamin Ajil (BBA) concept and the other alternatives are based on the Musyarakah Mutanaqisah (MM) concept.  BBA home financing is an Islamic financing concept refers the principal amount, tenure and profit rate determines the "Sale Price" and the profit earned by lender.  The loan contract for BBA Islamic Financing is known as a "Sale and Buy Back Agreement".
Malaysia Islamic Banks governed by the Shariah Advisory Council of Bank Negara Malaysia (SAC).
What is a Conventional Loan?

In Conventional Loan, lenders lend to borrowers to make a profit from the interest charged on the principal amount.  For instance, when you take a loan and you will repay the loan amount plus the interest rate can be a fixed rate or based on the floating rate (e.g. BLR/BR/KLIBOR).
Tenure is to determined the installment payment and every each installment paid goes towards your servicing the interest and then only balance paying down the principal.  Which mean, the more you pay down, you can spend less on the interest and eliminate your debt loan faster.
---
The Benefits of Islamic Financing 
For benefits part, you will get the following benefits if you are applying an Islamic Home Financing
*There will be a 20% stamp duty discount for Islamic Home Loan Agreement documents
*Floating profit rates and the profit rates are capped at a maximum.
*Lower charges are incurred on late settlements.  This is because there is no concept of compounding interest calculation exist in Islamic Home Financing.
*For early settlement, you will be entitled to enjoy a "Rebate" if you plan to settle early. 
*If you plan to do a refinancing of your home loan from conventional to Islamic packages, there will be a 100% stamp duty exemption on the existing refinance loan balance.  But please take note that this is not applicable to any amount over and above the specific refinance home loan balance.  Do consult and find out with the Bank first for relevant information of this before doing so.
The main objective of Islamic Banks serve for Public interest first, is to ensure "Halal" economic growth and it only do to business with Shariah-compliant industries.
The Benefits of Conventional Loan
The benefits of Conventional Loan as below:
*Does not tight with a "Halal" requirement.
*Your costs for early settlements, late payments or defaults are more transparent in the contract as compare to Islamic financing. 
*Restructuring or refinancing is an easier way if you default.
*There is a concept of compounding interest calculation exist in Conventional Home Loan.
There are advantage and disadvantages to both types of loans above, you can go for your options by opening both.
Did you know that Non-Muslim also can apply Islamic Home Financing to finance their dream home.  However, if your occupation is not considered as "Halal", there could be much more difficult in applying on this.
You may contact us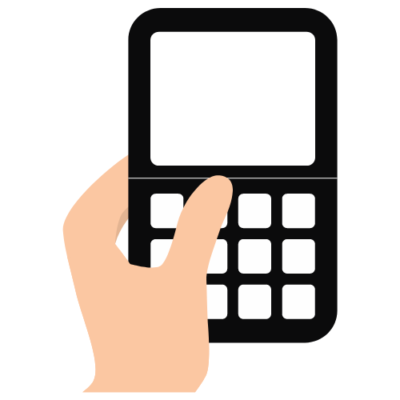 for advise or further information, if you are unsure whether you want to go for Islamic or Conventional Home Financing.