We take care of our ourselves and our family. We even insure them because we don't want anything to happen to them. So why is it that most people fail to apply that same level of care and concern towards themselves? Towards their loved ones?
Of course, we don't expect bad things to happen to us, but life is unexpected. Insurance cannot make the future more predictable, but it can at least be there when you and your loved ones need it most.
Ramai yang mempunyai perlindungan insurans atau takaful untuk diri sendiri dan ahli keluarga mereka.  Kerana pemilik tidak mahu sebarang perkara yang tidak diingini berlaku ke atas mereka dan ahli keluarga mereka.  Tetapi mengapa masih ramai yang tidak melindungi diri dan keluarga seperti melindungi harta benda mereka?
Kita sering beranggapan sesuatu perkara yang buruk tidak akan menimpa kita.  Hakikatnya, kehidupan bukanlah sesuatu yang boleh diramal.  Insurans dan takaful mungkin tidak dapat menjamin masa depan yang cerah untuk anda, tetapi sekurang-kurangnya perlindungan dan bantuan yang diperlukan anda dan keluarga dijamin ketika anda memerlukannya.
Plan
What policies do you have?  Have you taken any insurance for yourself or does your employer provide you with life and medical insurance?  What about your family?  Your spouse?  Your children?  Are they protected?
If no, then it's time to do some serious thinking about it. Think about how you're protected, and about what you need to protect.
Rancang
Apakah polisi yang anda miliki?  Sudahkah anda membeli polisi insurans untuk diri anda?  Adakah majikan anda menyediakan insurans hayat dan perubatan untuk anda?  Bagaimana dengan keluarga anda?  Isteri atau suami anda?  Anak-anak anda?  Adakah mereka dilindungi?
Jika anda menjawab tidak, inilah masanya untuk anda merancang langkah seterusnya dengan teliti.  Nilai sejauh mana anda dilindungi sekarang dan apa yang anda perlu lindungi.
Do
Before you rush off and buy a policy just for the sake of having insurance, do some research.  Not all policies are suitable for you.  Different policies have different product features, benefits, conditions and exclusions.
Do your research and choose the type of policy that best suits your needs and life stage.  Protect yourself and protect your loved ones and get the most out of your money.
Laksanakan
Sebelum anda membeli polisi insurans atau pelan takaful selidik dan ketahui lebih lanjut tentang produk insurans dan takaful yang ada di pasaran.  Bukan semua polisi atau pelan sesuai untuk anda.  Polisi-polisi atau pelan-pelan yang berbeza menawarkan ciri-ciri, manfaat, syarat-syarat dan pengecualian yang berbeza.
Kaji terlebih dahulu polisi atau pelan yang ingin dibeli agar bersesuaian dengan keperluan dan peringkat hidup anda.  Lindungi diri anda dan lindungi mereka yang tersayang dan pastikan pelaburan anda untuk perlindungan ini berbaloi.
Can your family survive without you?

Our time on earth is a limited gift.  You might have prepared something to ensure that your family is well taken care of after you're gone, but have you done enough?  Life insurance and family takaful can provide them with additional financial security, so that they can live comfortably after your passing.  And with policies like investment-linked insurance and child education plan, your family may have the comprehensive protection required.
Bolehkah keluarga anda hidup tanpa anda?
Kehidupan kita di dunia adalah singkat.  Mungkin anda telah memastikan keluarga anda terpelihara jika anda pergi dahulu, tapi adakah ia mencukupi?  Insurans hayat dan pelan takaful keluarga dapat menjamin daripada segi kewangan dan boleh memberi mereka perlindungan kewangan tambahan untuk meneruskan kehidupan setelah anda tiada.  Dan dengan polisi seperti insurans berkaitan pelaburan dan pelan pendidikan anak, keluarga anda pasti akan mendapat perlindungan menyeluruh.
Do your loved ones need medical care?
Injuries, sickness and disease can strike at any time without warning.  Medical care hinges on getting treatment to the patient early and quickly.  With the high price of modern healthcare, the treatments that can save the life of someone important to you shouldn't depend on how much you have.  Don't let a life hang in the balance because of your finances.  Let medical and health insurance or medical and health takaful take care of the hospitalisation and medical expenses.
Andakah ahli keluarga anda memerlukan rawatan perubatan?
Kecederaan boleh berlaku dan penyakit boleh menyerang tanpa sebarang amaran.  Rawatan yang tepat dan cepat merupakan antara cara yang terbaik untuk memastikan kecederaan atau penyakit yang dialami tidak memudaratkan.  Dengan kos perubatan moden yang semakin meningkat, mendapatkan rawatan yang boleh menyelamatkan nyawa tidak harus bergantung kepada simpanan atau wang tunai anda semata-mata.  Pastikan kos rawatan dan perubatan anda tidak menjadi masalah ketika anda memerlukannya dengan insurans perubatan dan kesihatan atau takaful perubatan dan kesihatan.
Have you save enough for your retirement?
You can't wait for the day when you can finally give it up for a well-deserved rest.  However, even with the rate of inflation holding steady, money just doesn't go as far as it used to.  Your life savings won't go as far as it used to either, and it's not fair to you. You deserve better.
Retirement annuity allows you to invest your money for retirement, so that in your golden years, the money which you worked so hard for all your life, will finally work for you.
Andakan simpanan anda cukup untuk kehidupan selepas persaraan?
Anda mungkin menghitung hari sehingga anda boleh berehat dengan secukupnya di samping keluarga.  Walau bagaimanapun, dengan kadar inflasi kini, kadangkala wang simpanan anda tidak dapat memenuhi keperluan anda.
Dengan anuiti persaraan, anda boleh melabur wang anda untuk kehidupan anda selepas bersara, agar wang yang anda perolehi sekarang boleh digunakan dengan lebih bermakna kelak.
Now you have to plan and take initiative to give an assurance to yourself and your family.  Please contact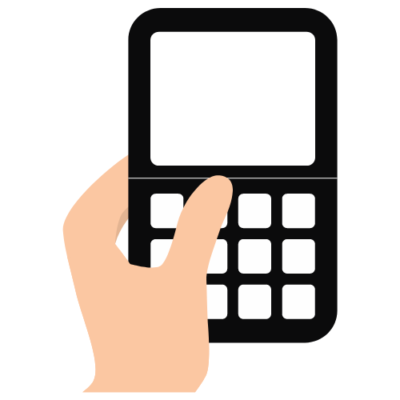 for more details on the Takaful Protection & Retirement Plan.
Sekarang anda harus merancang dan mengambil inisiatif untuk memberi jaminan kepada diri sendiri dan keluarga.  Sila hubungi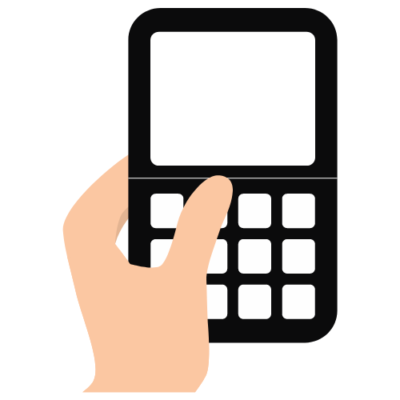 untuk maklumat lebih lanjut mengenai Pelan Perlindungan & Persaraan Takaful.